GAMING KEYBOARD FURY HELLFIRE 2 CZ/SK WITH BACKLIGHT
GAMING KEYBOARD FURY HELLFIRE 2 CZ/SK WITH BACKLIGHT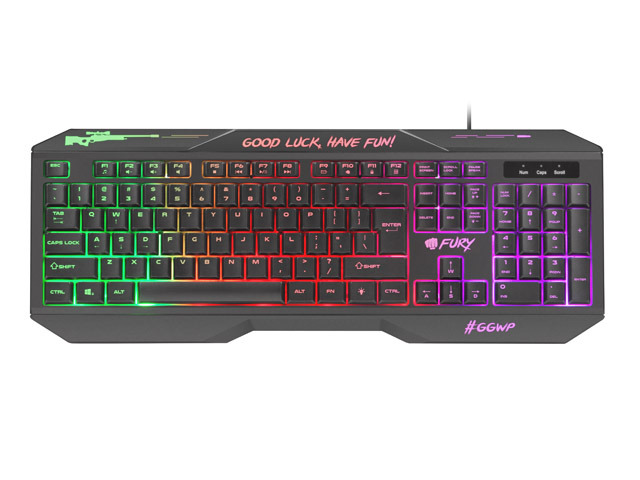 FEATURES
Anti-ghosting function for 11 keys
Multi-color backlight with 4 levels brightness
Low key caps with fast response
Multimedia function keys
Windows key lock
Anti-slip rubber feet
Spill resistant construction
BECOME A LEADER ON THE VIRTUAL BATTLEFIELD
Each gamer needs efficient tools, assuring dominance from the very beginning, for effective operation on the virtual battlefields and realization of more and more complicated missions. Therefore Fury brand includes, among other things, a series of functional keyboards adapted to the needs of gamers.
GOOD LUCK, HAVE FUN!
Wired keyboard for gamers with LED backlight, Fury Hellfire 2, is a combination of functionality and quality of manufacturing. Equipped with 104 low keys and modern membrane system Hellfire 2 will be the support of every precise warrior. The gaming look of the keyboard will appeal to any gaming enthusiast.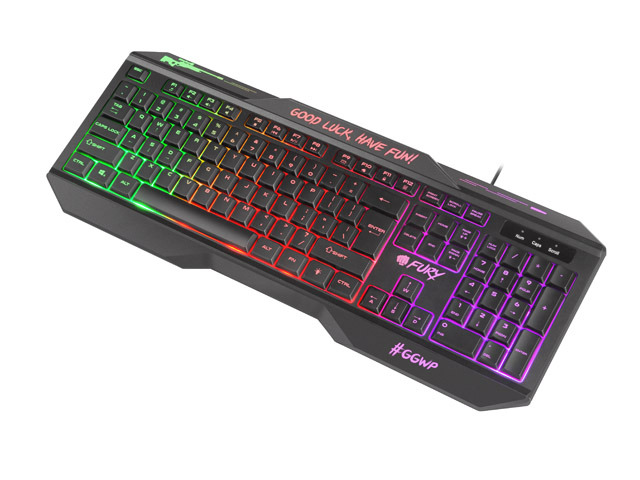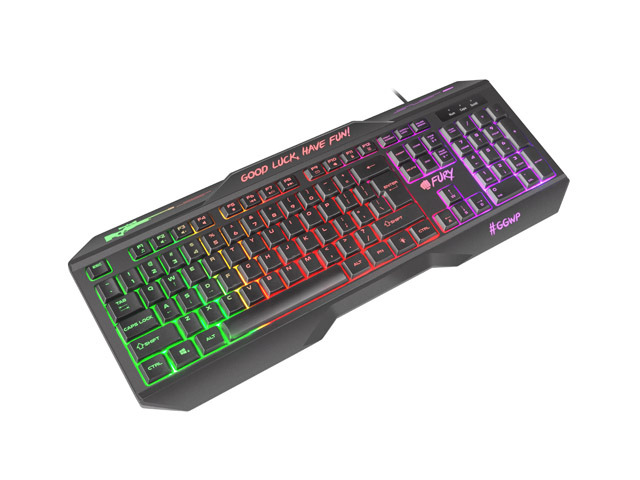 MULTICOLOUR BACKLIGHT
Hellfire 2 has been equipped with multicolour LED backlight, assuring quality of our playing even during evenings and nights. The backlight operates at 4 different intensity levels (0%, 33%, 66%, and 100%).
MULTIMEDIA CONTROL
Thanks to use of 12 keys with multimedia functions (F1 to F12) we get the possibility of betten control of playing and sound settings without interrupting the game.
ANTI-GHOSTING
Even better precision in the game is assured by anti-ghosting function for 11 keys. Now, even after pressing more keys, we avoid hanging of the game or locking the device.
WINDOWS KEY LOCK
The keyboard has the possibility of locking Windows key, which is particularly useful during playing. Locked Windows key does not react to the accidental pressing to prevent irritating situation of switching to the desktop in the least desired moment.