LAPTOP CHARGER NATEC TORPEDO UNI-70 UNIVERSAL
LAPTOP CHARGER NATEC TORPEDO UNI-70 UNIVERSAL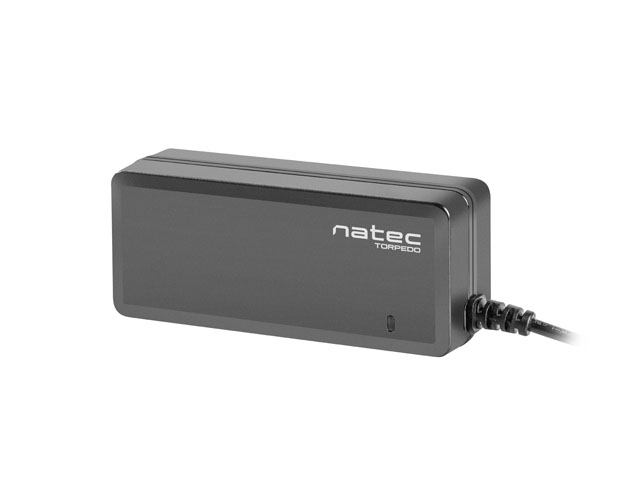 FUNCTIONAL AND SAFE
Natec Torpedo UNI-70 is a universal laptop power supply ideal as a substitution or additional charger useful outside the home and on the road.
With exchangeable tips, it can be adapted to most laptop models available on the market and thus used as one device for laptops of different brands.
Additionally, the power supply has a multi-level protection system against overvoltage, overheating, short circuit, over-current and overload so that the laptop and device are properly protected.
UNIVERSAL AND RELIABLE
Natec Torpedo Uni-70 has a set of 8 replaceable tips compatible with the majority of laptops with different output voltages with power requirements up to 65W.
With the automatic voltage selection function, the safety of its use is increased. A robust design and strong casing resistant to abrasion and damage are the distinguishing features of Natec Torpedo UNI-70.
Thanks to these features, the product is durable and will serve the user for a long time.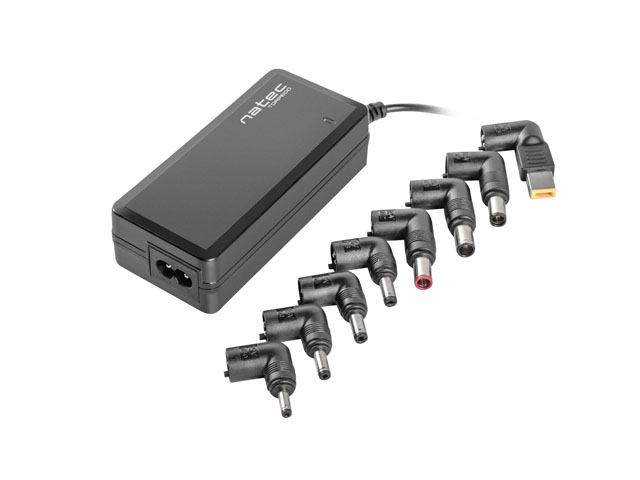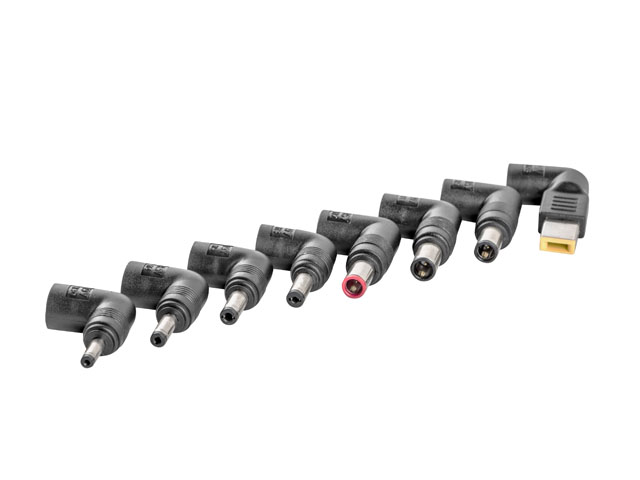 TYPES OF TERMINALS
18,5V, 7.4x5.2mm, HP
18,5V, 4.8x1.7mm, HP/ASUS/TOSHIBA
19V, 5.5x2.5mm, IBM/ASUS/DELL/TOSHIBA
19V, 5.5x1.7mm, TOSHIBA/ACER
19V, 4,0x1.35mm, ASUS
19,5V, 7.4x5.0mm, DELL
20V, 11,0x4.6mm, LENOVO
20V, 7.9x5.5mm, IBM/LENOVO
Do you need help? Do you have any questions?
Ask a question and we'll respond promptly, publishing the most interesting questions and answers for others.