SURGE PROTECTOR NATEC EXTREME MEDIA SP8 3M GREY
SURGE PROTECTOR NATEC EXTREME MEDIA SP8 3M GREY
COMFORTABLE AND SAFE POWER SUPPLY
The SP8 power strip by Extreme Media is a product that will meet the expectations of the most demanding users.
The high-quality plastic from which the power strip is made guarantees trouble-free and long-lasting use.
The power strip is equipped with 5 sockets with earthing, 3 flat sockets without a protective contact, an automatic fuse and a signalling light operation switch. A non-conductive housing and easy installation to the ground or walls ensure comfortable and safe use.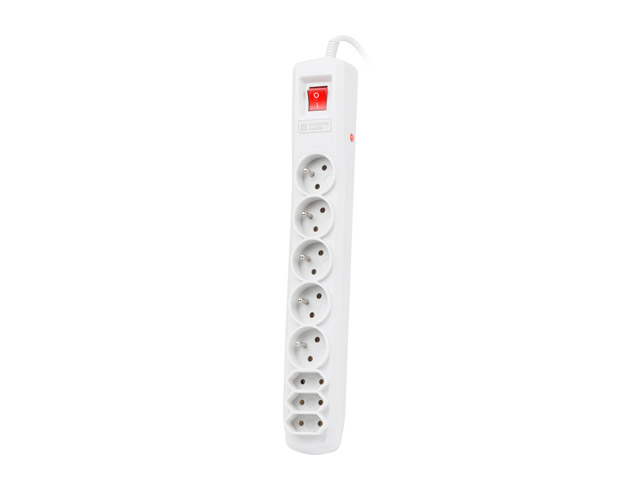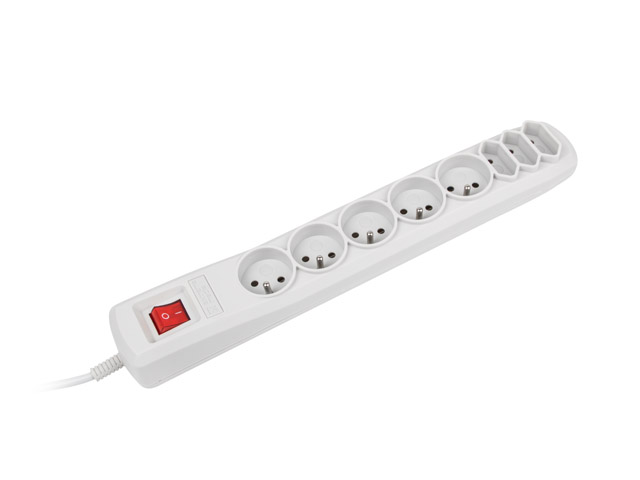 PRODUCT SPECIFICATION
Rated voltage: ~230V, 50Hz
Rated current/ maximum load: 10A /2300W
Mains switch: Bi-polar, illuminated
Protection:Fuse with rapid response tim 10A/250V
Leakage current: < 0,5 mA
Energy absorption: 155J
Response time: < 25ns
Maximum voltage Uc: ~250V 50Hz
Voltage protection level Up: 1,2 kV (L/N)
Maximum discharge current Imax: 6kA (L/N) -8/20µs
Test voltage Uoc: 4 kV
SPD: Class 3
Do you need help? Do you have any questions?
Ask a question and we'll respond promptly, publishing the most interesting questions and answers for others.