GAMING CHAIR GENESIS TRIT 500 RGB BLACK
GAMING CHAIR GENESIS TRIT 500 RGB BLACK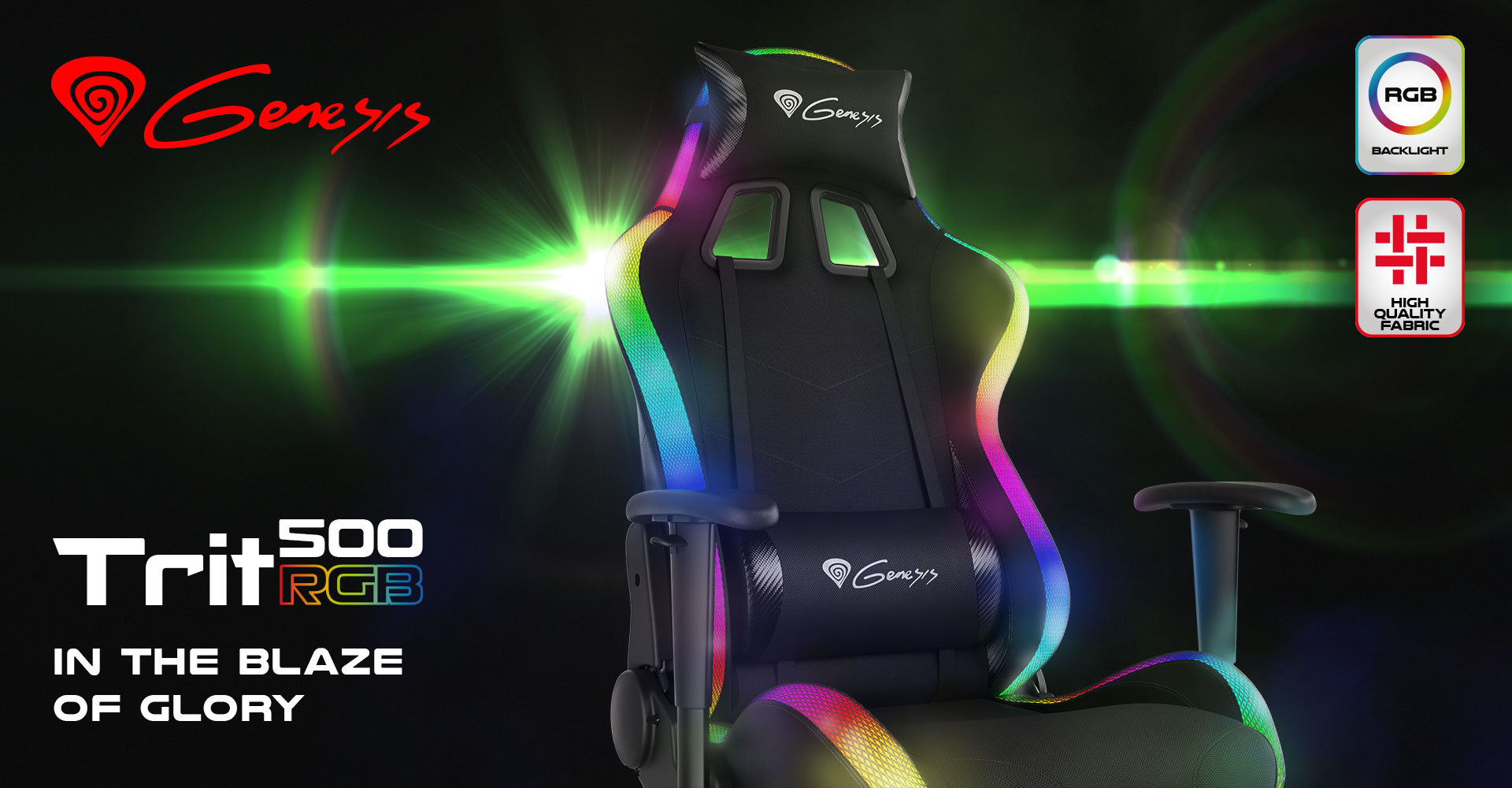 STUN YOUR FOE WITH
WITH A COLOURFUL BLOW
Genesis Trit 500 meets the requirements of every extreme gamer who search for the best quality, functionality and unique solutions. The seat and backrest are padded with high-quality breathable textile in order to keep the chair ventilated and to give a sense of immaculate comfort during long gaming sessions. Its classic black design fits in with every style, once at the touch of a button it illuminates with the full spectrum of colors and transform your place into ultimate gaming room. Shine your enemy on to gain another victory!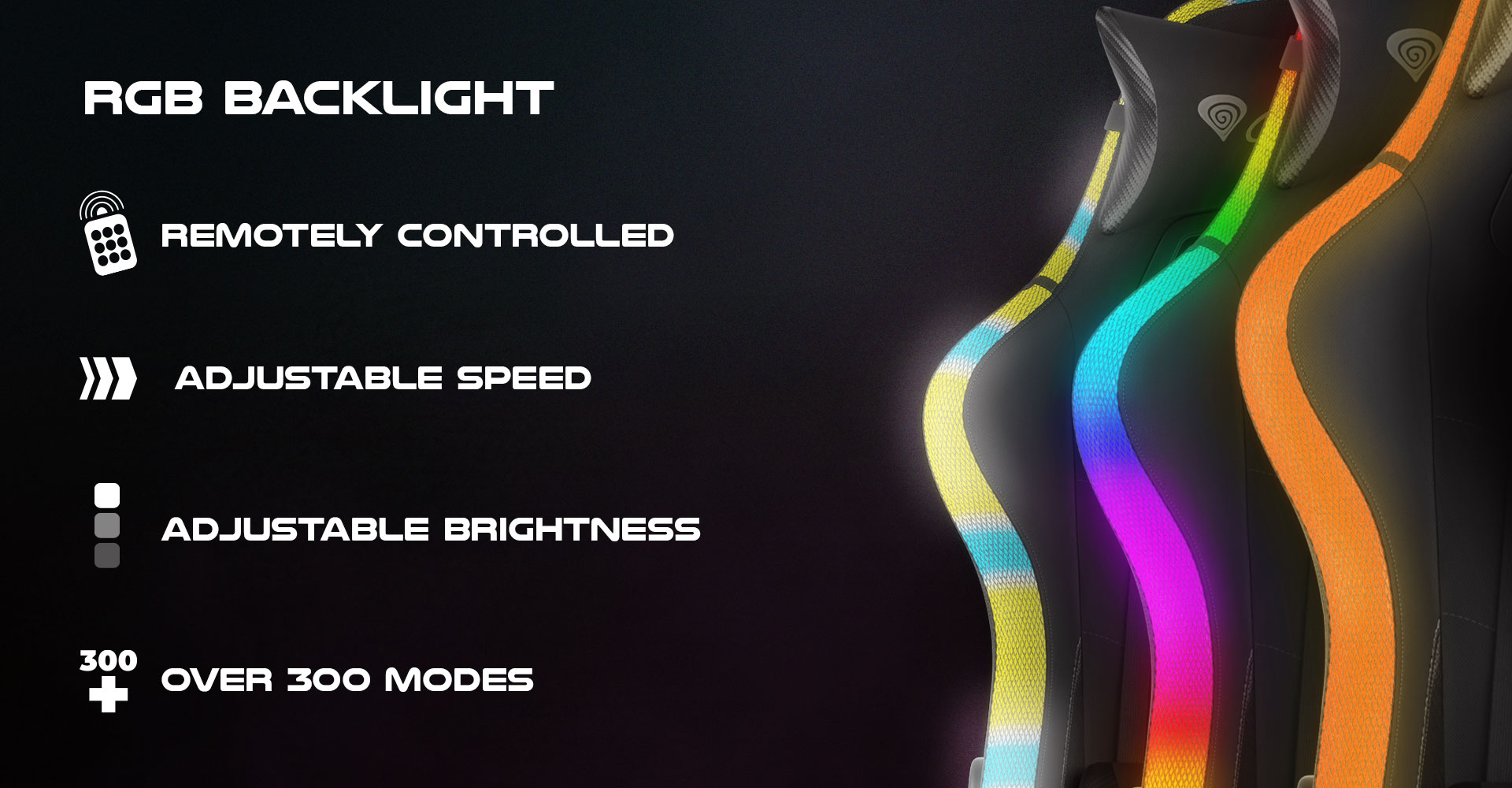 SHINE AT YOUR GAMING

WITH UNIQUE BACKLIGHT

Daze your opponents with breathtaking backlight! Thanks to over 300 multicolor modes Genesis Trit 500 can look differently any time you want. Remotely controlled backlight enables you to change colors and adjust the speed and brightness of the modes.The backlight should be powered by a powerbank*, placed in a specially designed pocket under the seat to avoid cable-management issues.

*Powerbank not included.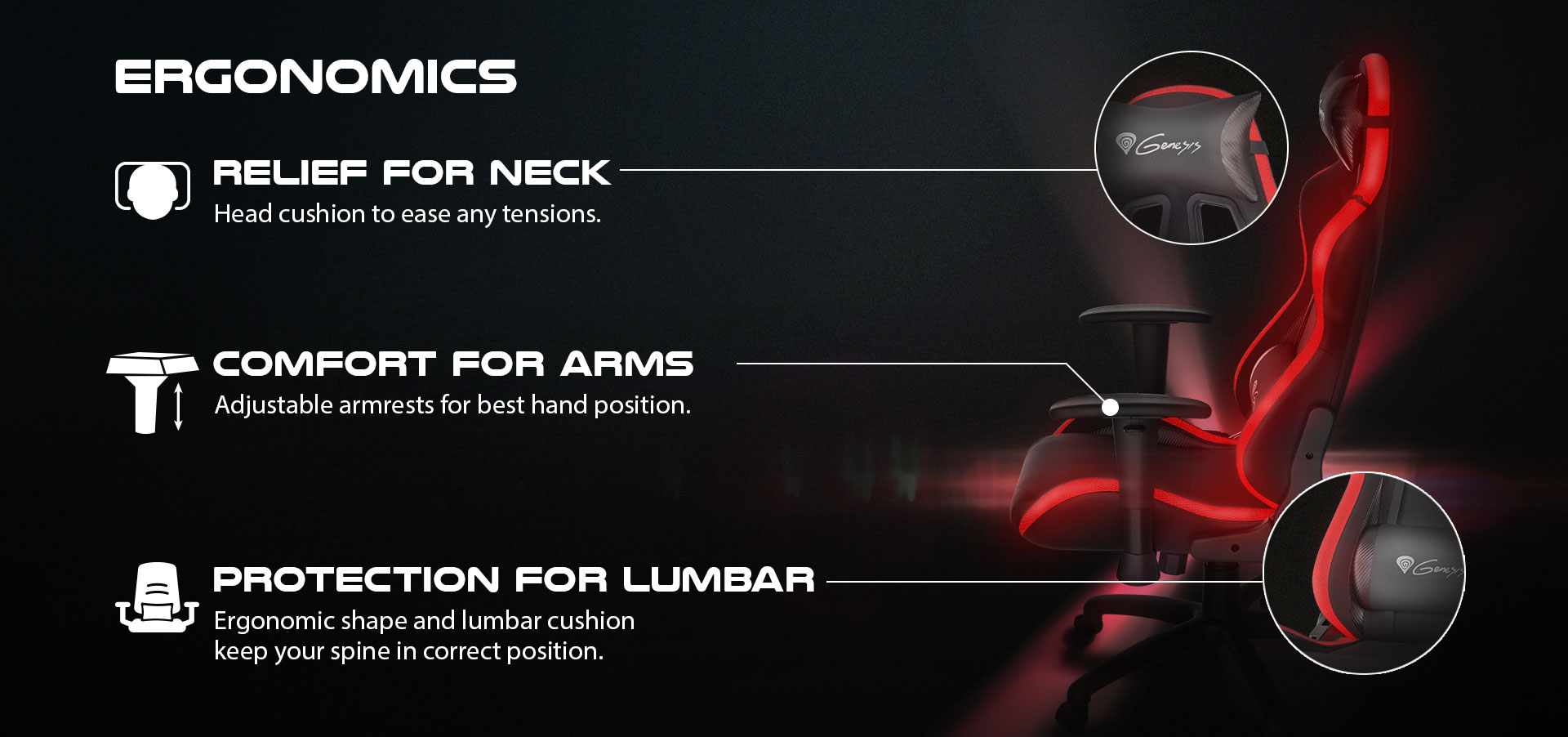 YOUR TRUSTWORTHY

COMPANION

Apart from the remarkable backlight, Genesis Trit 500 is above all a comfortable gaming chair. Inadequate height settings or improper angle of the backrest can result in disappointing ending of the battle. The fatigue and discomfort decrease efficiency and disturb concentration. With the whole range of features such as height and backrest angle adjustment, you can set the chair to your own preferences and be sure your body stays in the optimal posture.
FOR BATTLE AND

RELAXATION

The head and lumbar cushions will support your back and head and ease any tensions so that you can focus only on your mission. Additionally, the armrests can be adjusted up and down to match the best hand position. Finally, with its rocking function Trit 500 gives you a perfect tool to rest and relax between the games.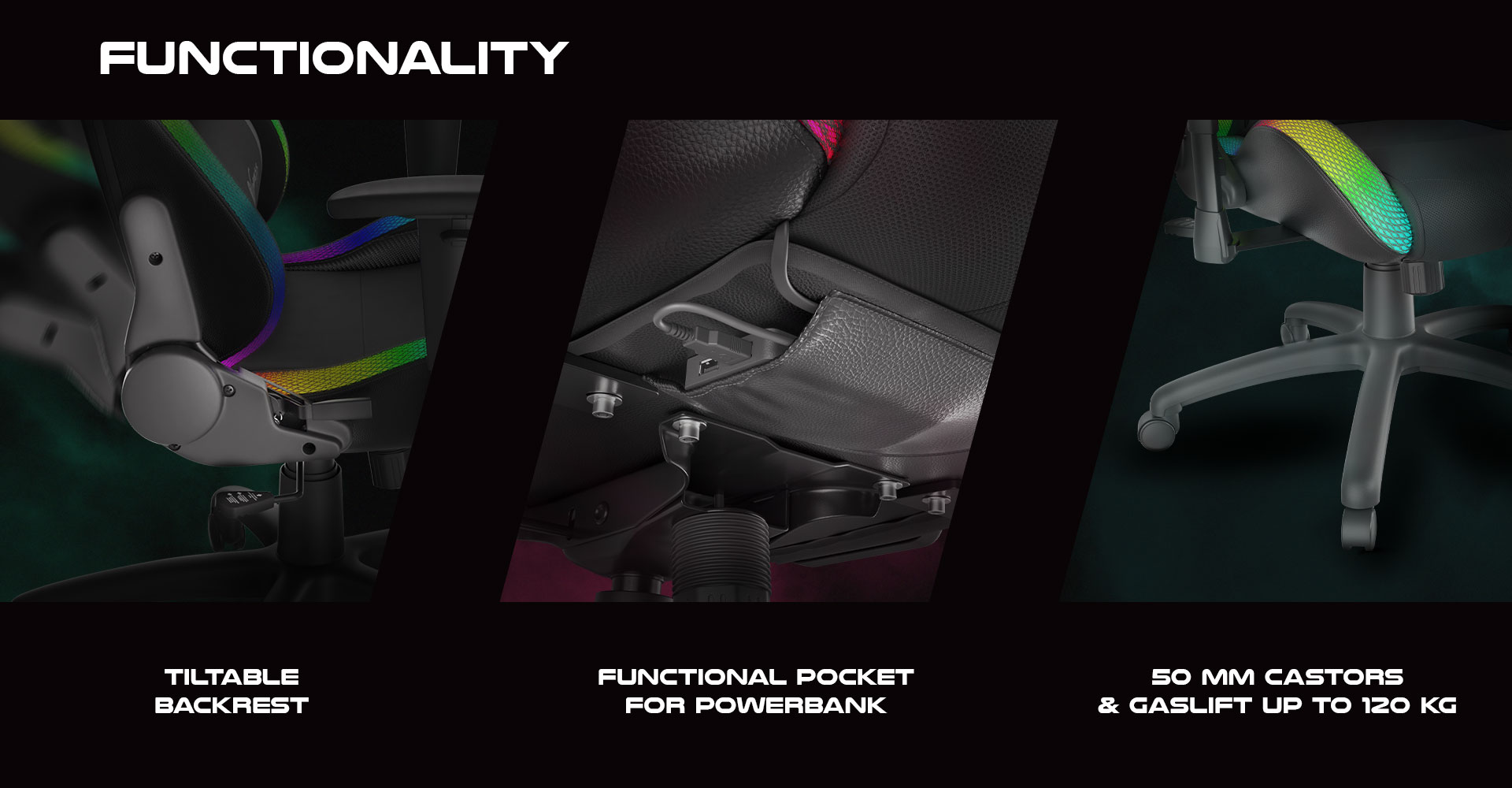 UNFAILING

FOR YEARS

Thanks to its abrasion-resistant breathable textile Trit 500 will serve perfectly in every weather condition. The fabric ensures optimal air circulation so that even in the hottest days you will feel comfortable and cool. The Carbon-styled ornaments plus the mesh textile that covers the backlight gives the chair attractive look and style. The chair is equipped with gas-lift with load-carrying capacity of up to 120 kg. With its strong metal construction covered with high-quality foam resistant to any deformation Trit 500 will serve you for years.
REMARKABLE

RUNNER

The durable base guarantees stability even during the most energetic game. With its 50 mm castors you gain optimal mobility without leaving any scratches on the floor. You can be sure Genesis Trit 500 will become the reliable companion of your exciting adventures giving you the chance to alter your ego every day: from a black hat to a bright mage to a bloody rebel. Always strong, always comfortable, always unique!