POWER BANK NATEC EXTREME MEDIA NPB-1220 WIRELESS 10000MAH BLACK
POWER BANK NATEC EXTREME MEDIA NPB-1220 WIRELESS 10000MAH BLACK
POWER BANK 10000 mAh
Many users of mobile devices struggle with the problem of limiting the capacity of their batteries. At the current level and frequency of use, even the best class smartphone can discharge within one day.
This presents many problems in situations such as travel or remote work. Power Bank devices are the solution of such unpleasantness.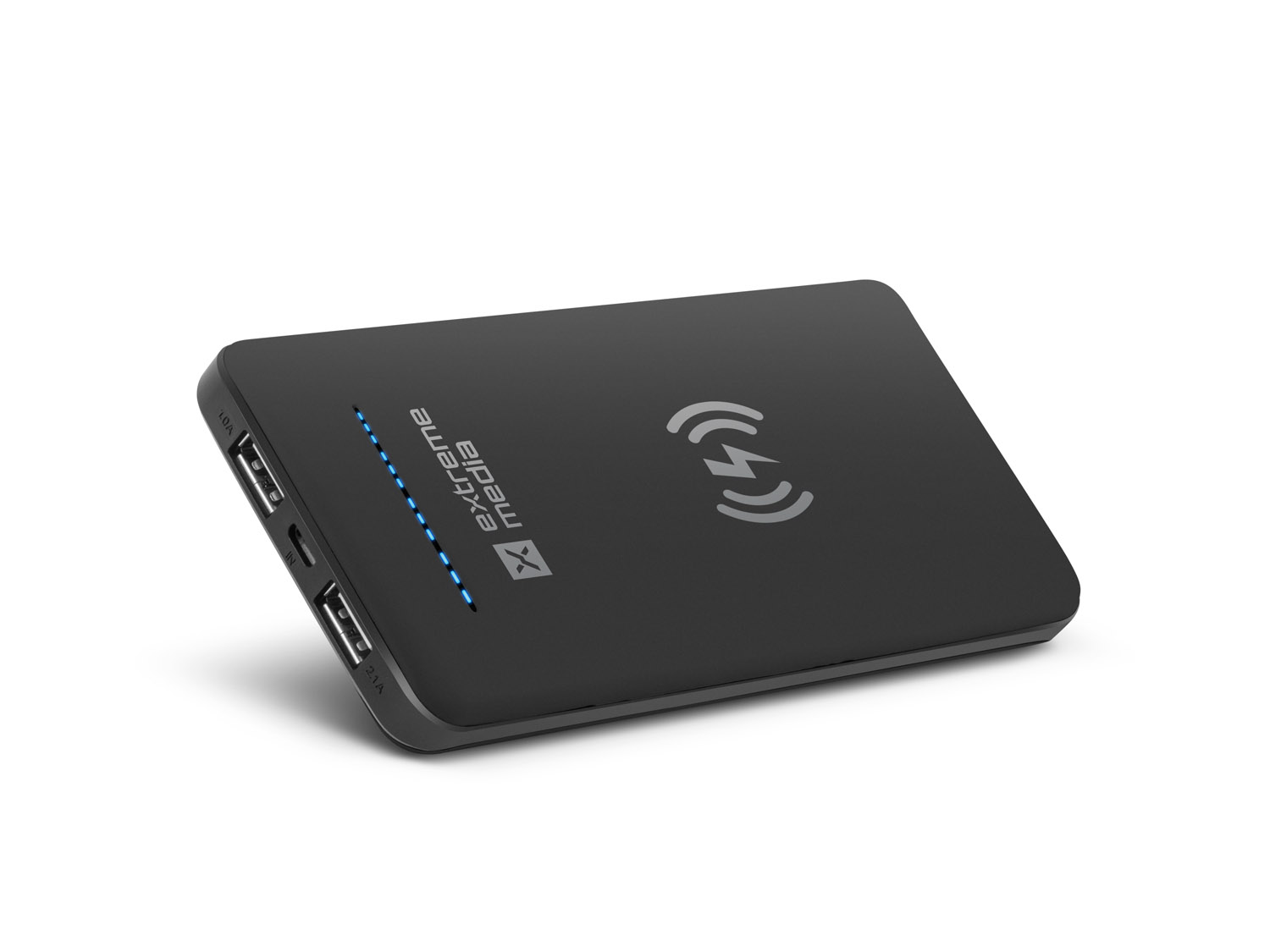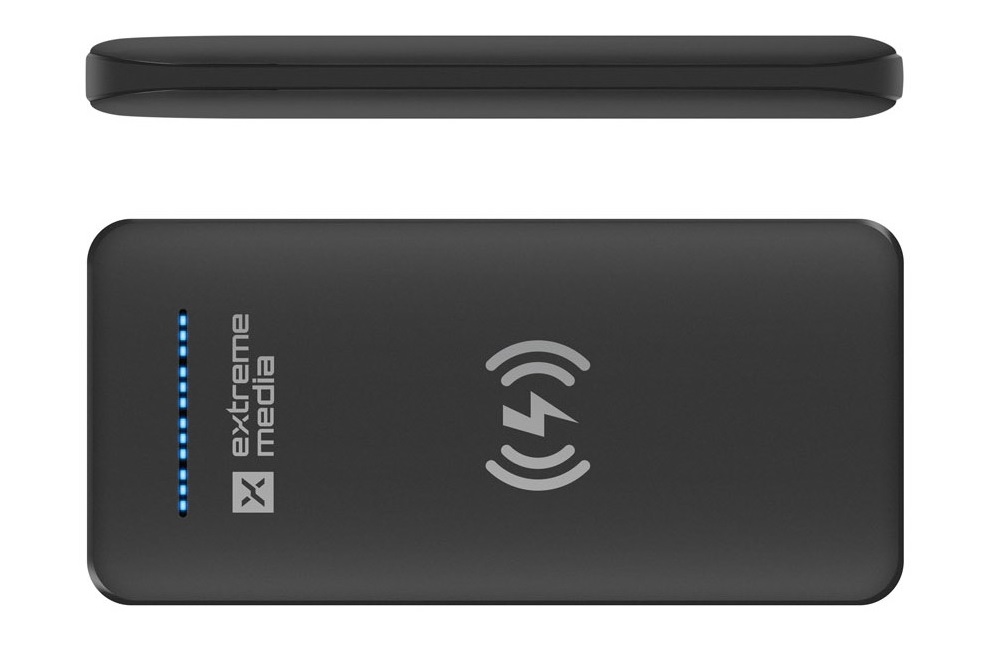 BUILT-IN WIRELESS CHARGING
A sudden need for extra energy? Power Banks by Extreme Media come with the help.
The extraordinary comfort of use is achieved thanks to the induction technology that allows to charge wireless smartphones that have this function. All you have to do is put your smartphone on the Power Bank and the battery will start charging automatically.
SPEED, CAPACITY AND FUNCTIONALITY
Extreme Media NPB-1220 Power Bank is above all a handy and functional device. Fast charging is provided with two USB outputs (5V/2A) and the possibility of 1A wireless charging so that you can easily charge several devices at the same time.
In addition, the Power Bank has a number of protections against overload and surge; the charging level is indicated by LEDs. Battery life has been determined for over 500 charging cycles.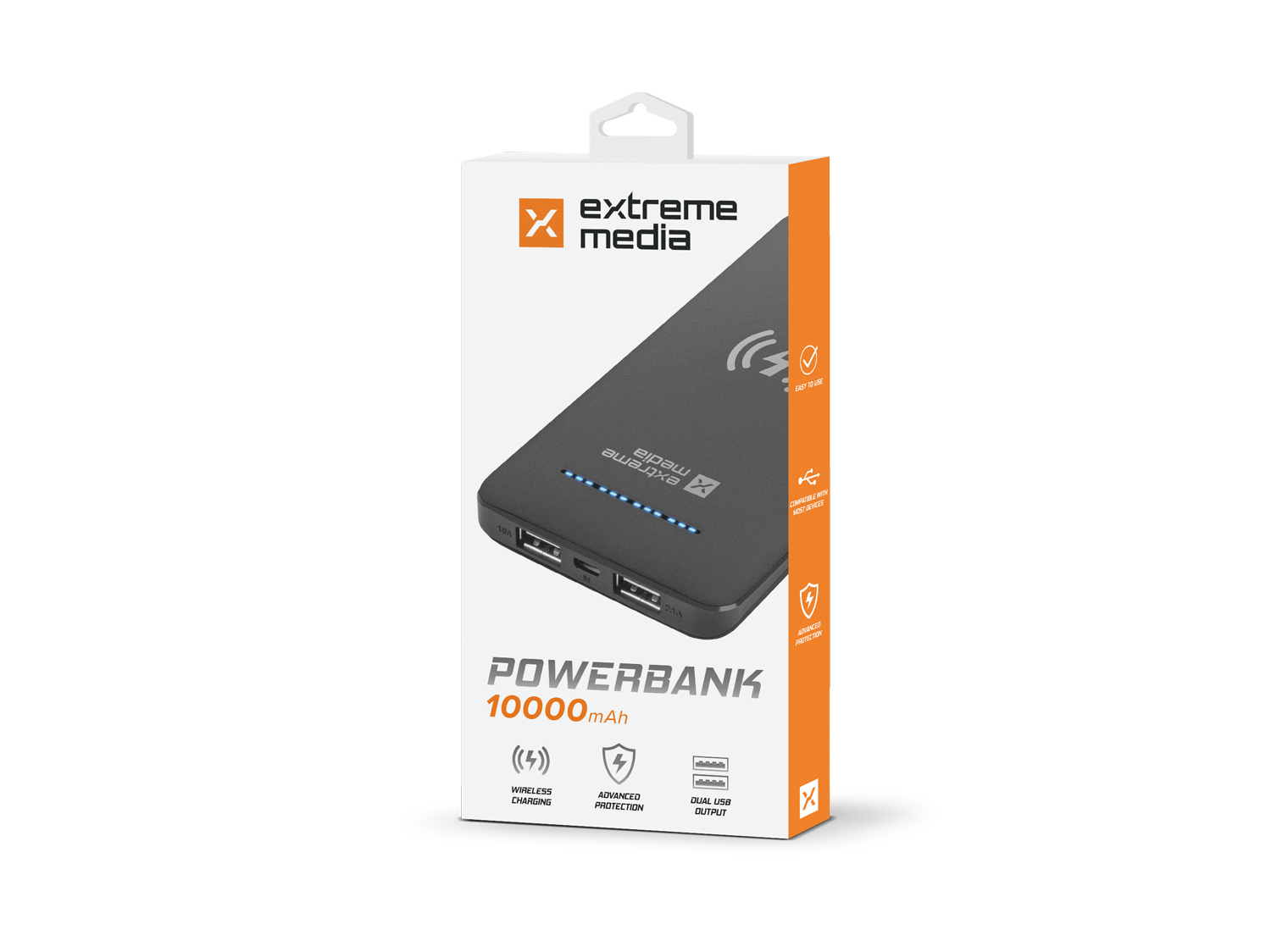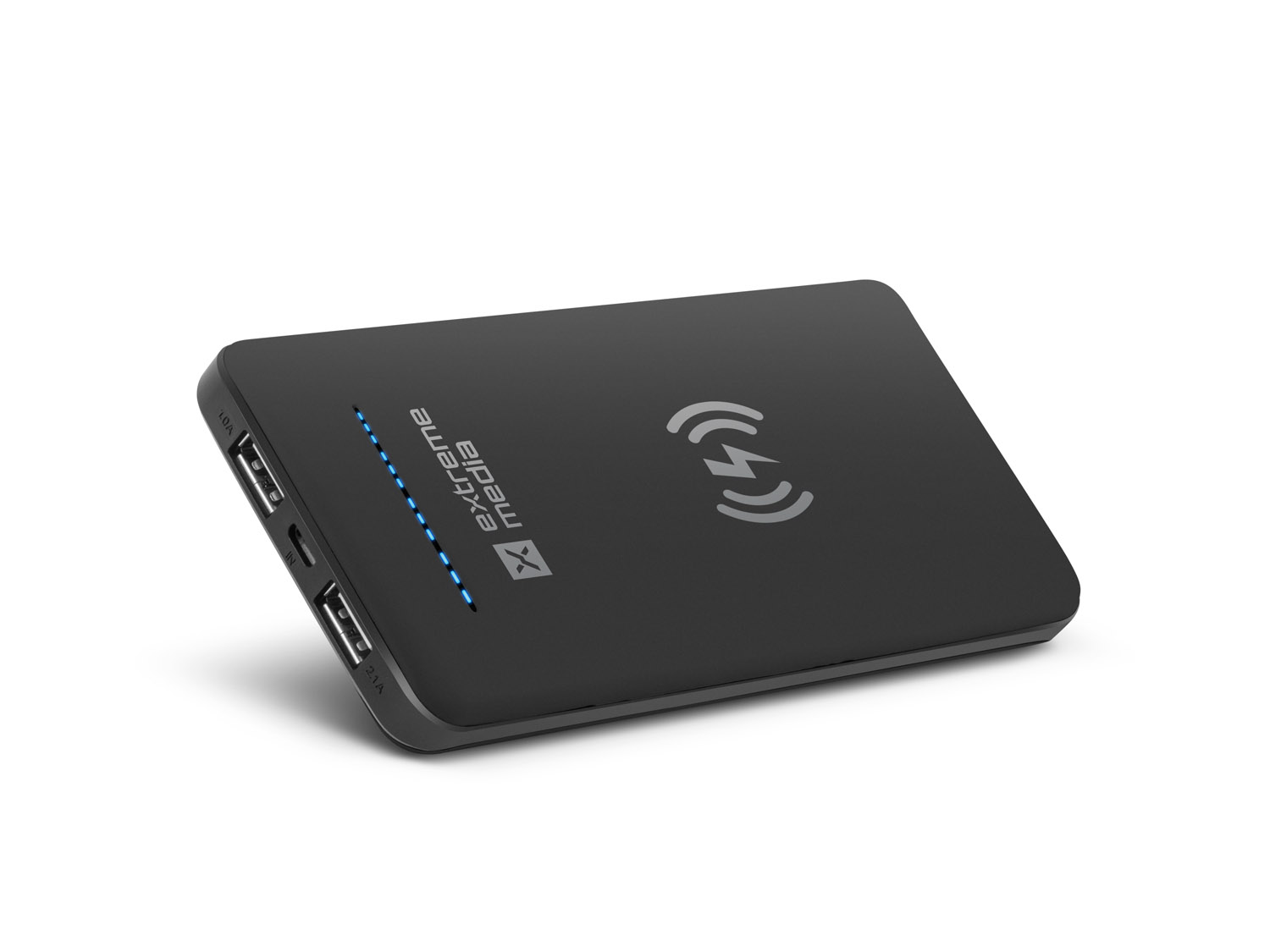 MODERNITY AND ELEGACNE IN EVERY SYTUATION
Elegant design is an additional advantage of the Power Bank by Extreme Media.
Now you can safely charge your device even during an important meeting without paying attention to the bulky charging device not adjusted to the situation.
Do you need help? Do you have any questions?
Ask a question and we'll respond promptly, publishing the most interesting questions and answers for others.