GAMING HEADSET GENESIS RADON 300 VIRTUAL 7.1 BLACK-RED USB
GAMING HEADSET GENESIS RADON 300 VIRTUAL 7.1 BLACK-RED USB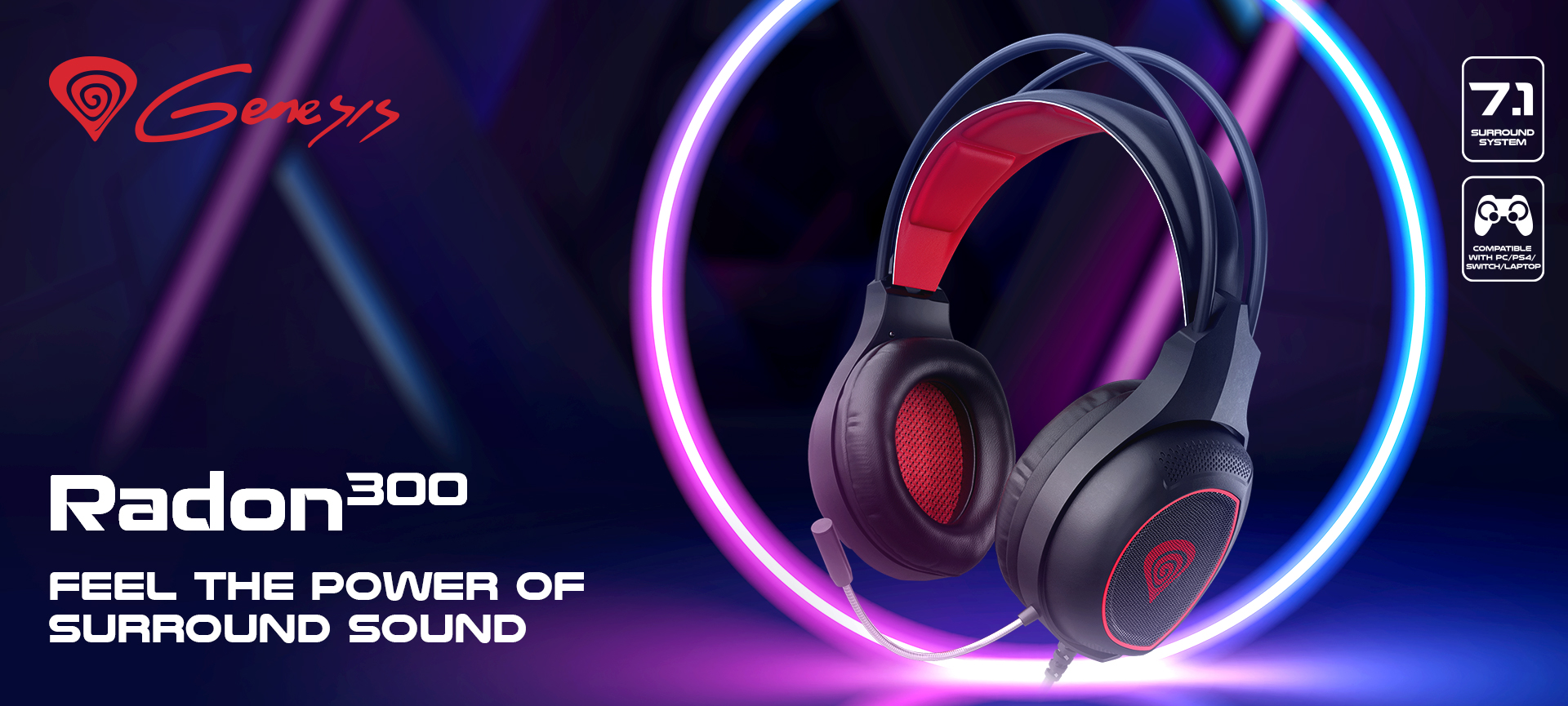 TOP

QUALITY

A reliable headset is an essential part of every gamer's equipment. The integrated sound card with 7.1 surround sound allows you to get even closer to the virtual gameplay world. Comfortable, large ear cups to encapsulate the ears, an omni-directional microphone, impressive LED backlighting and high damage-resistance are the main features that distinguish this headset. Radon 300 is designed to meet the requirements of the most demanding gamers!
POWERFUL

SOUND

The headset features a 7.1 surround sound system to increase the effectiveness of your gaming experience. The 40 mm speakers with 115 dB capacity deliver a strong and clear sound, an essential for real gamers.

LET THEM

HEAR YOU!

Radon 300 features a sensitive microphone, which ensures the highest quality in communications with other players. The microphone is also extremely flexible, which significantly improves the convenience when issuing important military commands.

LED
BACKLIGHT
The Genesis-style red LED backlight gives the right gaming character for the Radon 300 headset. The clear design will make you stand out from the crowd, and this headset will definitely not go unnoticed.

MODERN

DESIGN

Modern design is not always in step with comfort? Not for Radon 300! The large, comfortable drivers are covered with eco leather. The padded headband allows you to enjoy using the headset for hours! With a 2 m textile cable you can forget about tangling cables and instead enjoy their longer life.